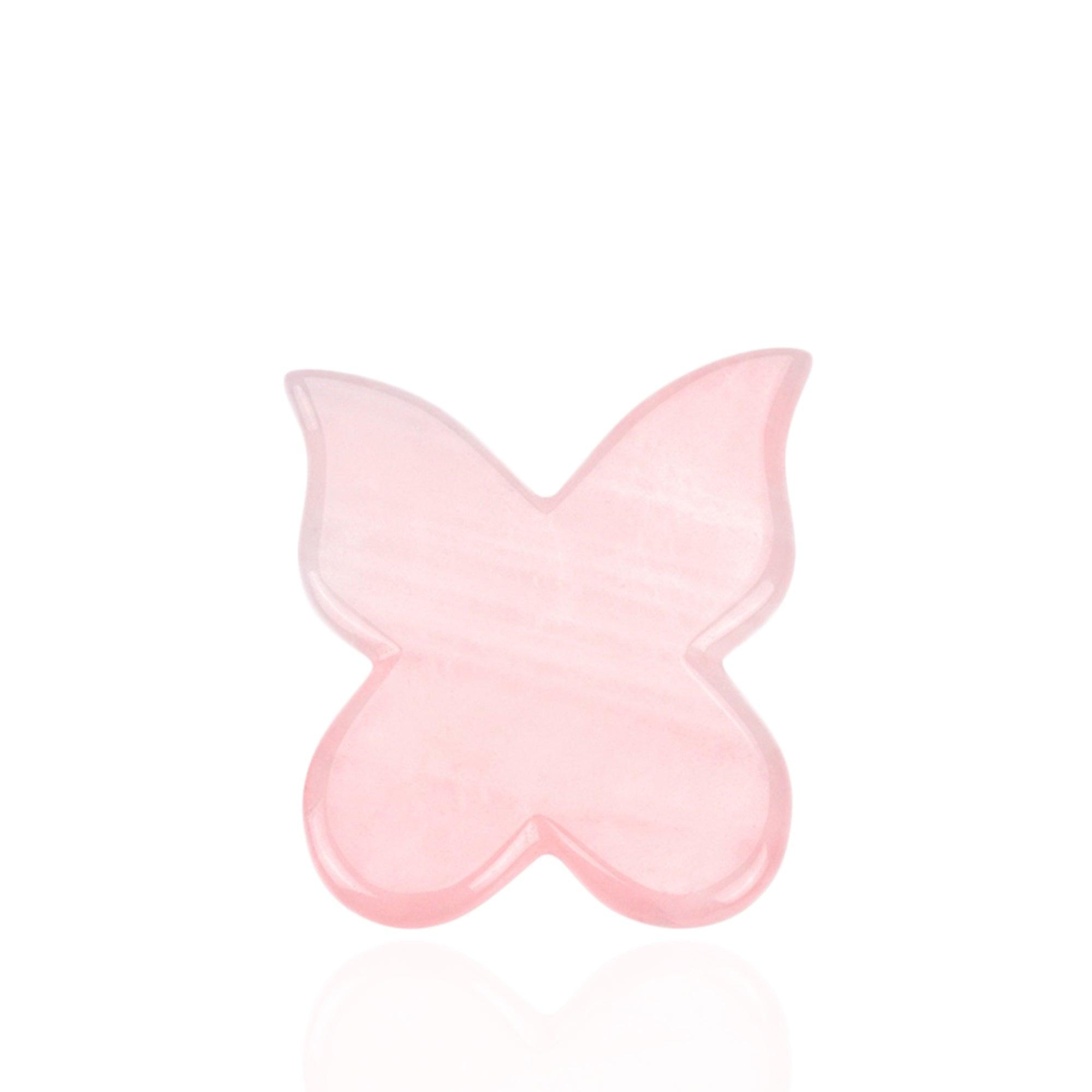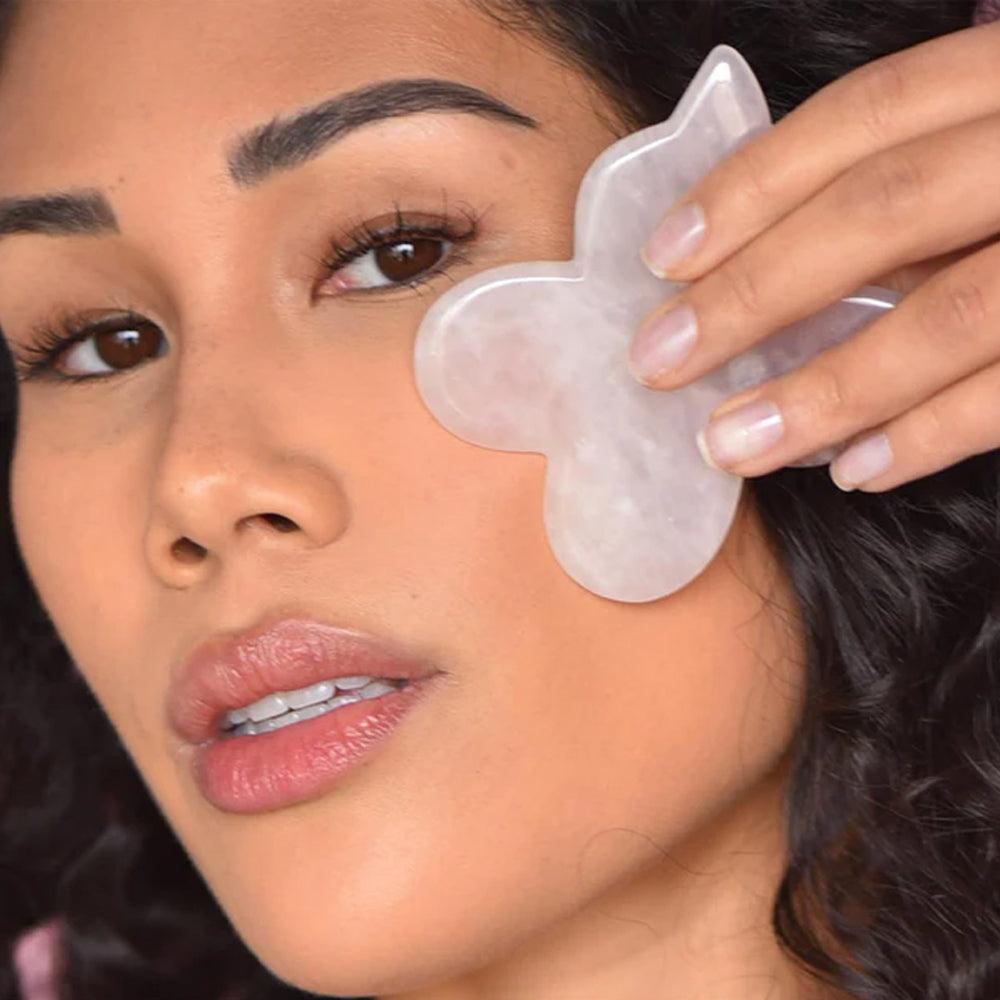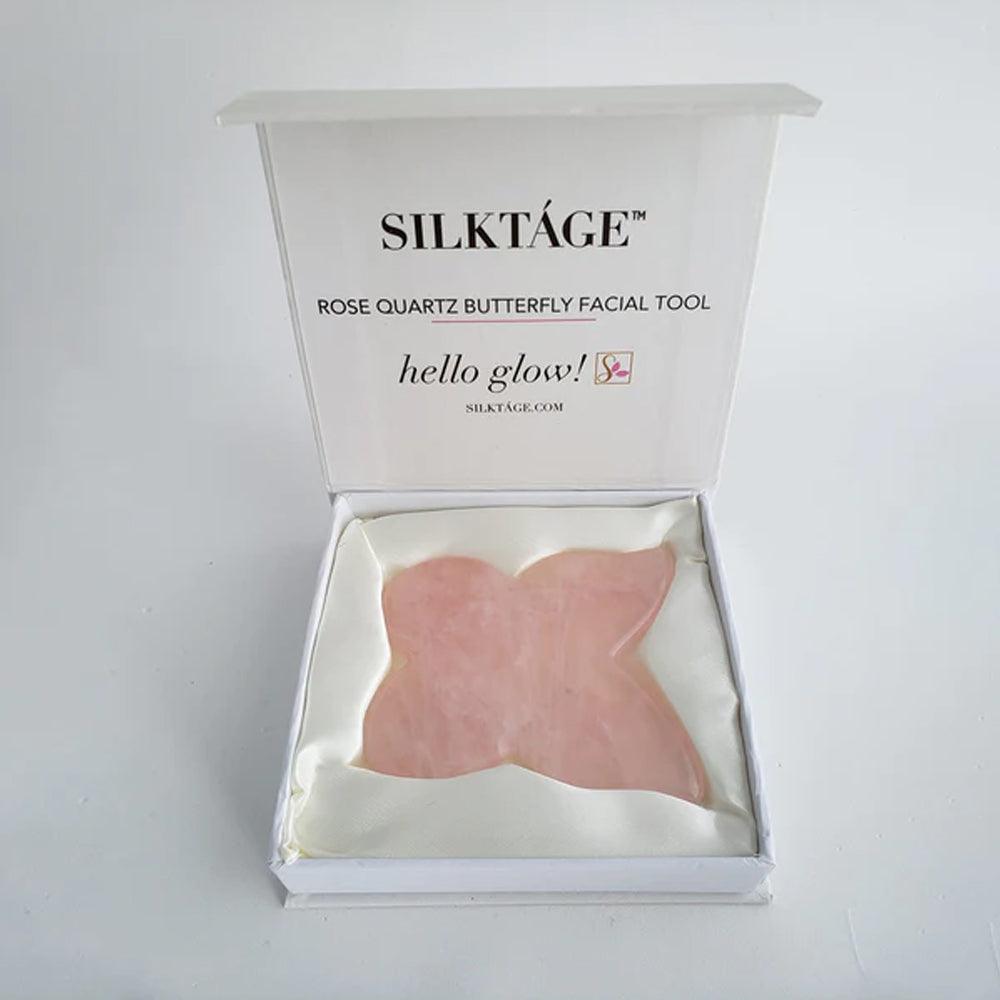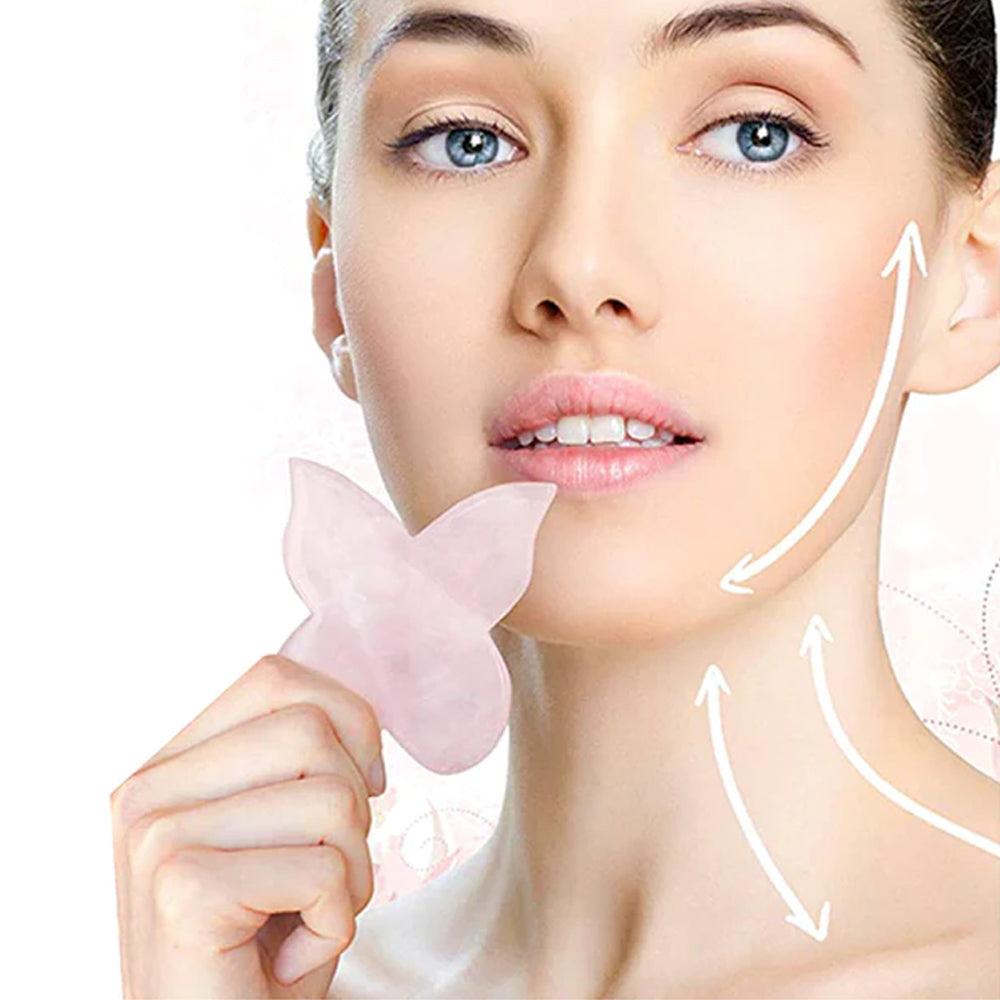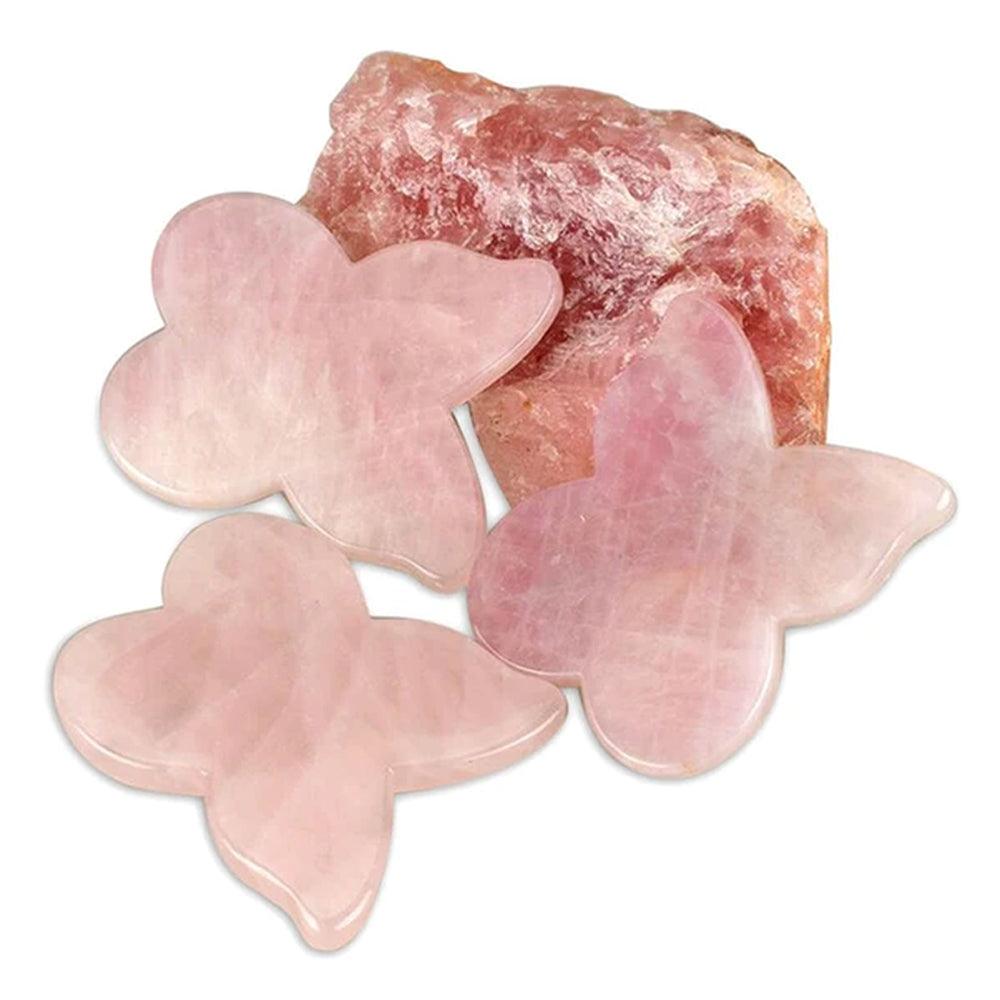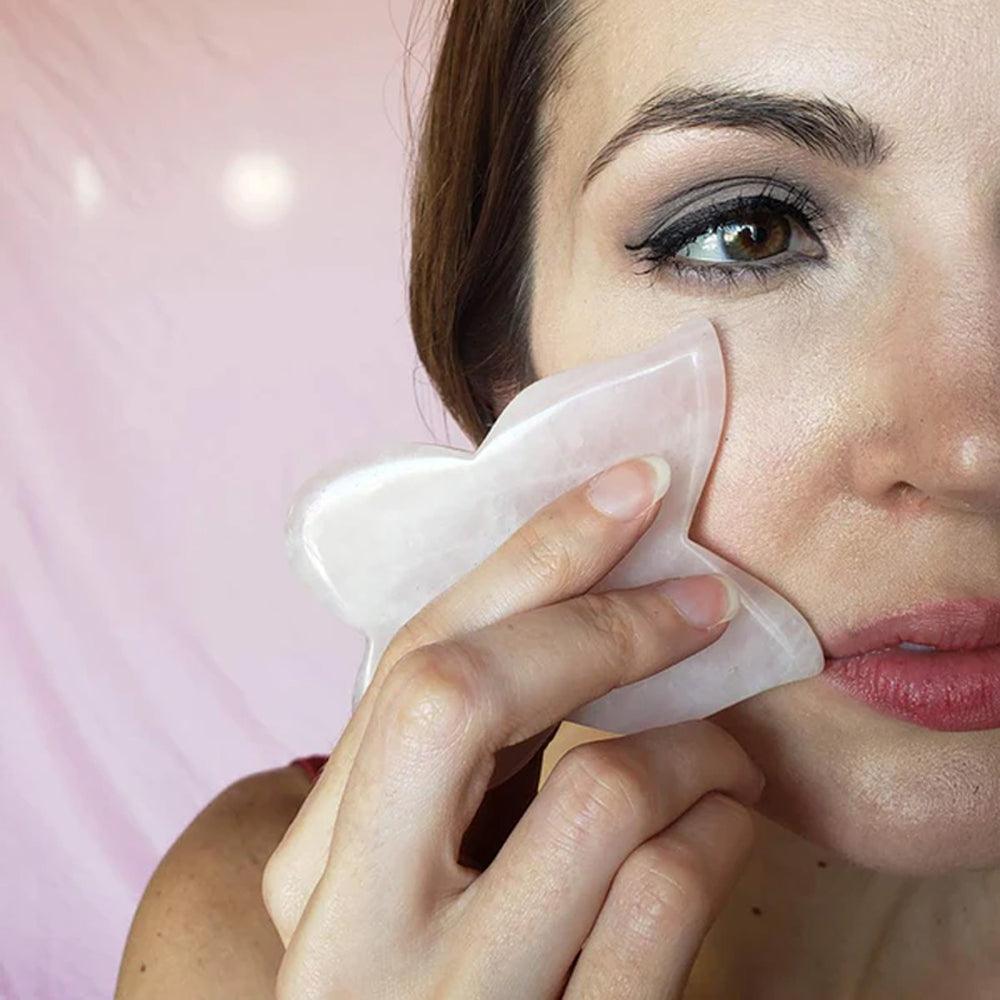 100% Pure, Clean & Truly Natural
No Silicones, Parabens, Chemicals, Preservatives, Hexane-Free, Non-GMO,
Cruelty-Free • Gluten-Free • Vegan
Made With Certified Organic Ingredients Fair Trade Ingredients
*NOP Certified Organic
ROSE QUARTZ BUTTERFLY GUA SHA
Sale price

$35.99
Regular price
(/)
---
INSPIRED BY DEEPLY ROOTED ANCIENT ASIAN BEAUTY RITUAL.
Age-Defying, Rejuvenating, De-Puffing 
The Gua Sha Massage Tool is an Asian beauty secret used for centuries to enhance blood circulation, lymphatic drainage, de-puff and relax facial muscles to help lift saggy jawline, reduce puffiness and smooth fine lines and wrinkles. Our Rose Quartz butterfly shape gua sha is designed to lift, drain and sculpt the face, rejuvenating the skin for a youthful, radiant, dewy glow.
All Good. Nothing Bad.
No Chemicals, Dyes, Synthetic Fillers, Non-Toxic, Non-GMO, Cruelty–Free, Vegan • Gluten-Free • Handcrafted from ethically sourced, fair trade, genuine Brazilian Rose Quartz Crystal Stone. 100% PURE BRAZILIAN ROSE QUARTZ
The Rose Quartz crystal, known as the love stone, offers stimulating and nourishing properties, guaranteed to help you love your new visibly brighter complexion. Our Pure Rose Quartz Butterfly Gua Sha Stone is just what your skin needs to enhance your journey towards healthier, smoother, silkier, rejuvenated, glowing skin.
INGREDIENTS:
100% PURE BRAZILIAN ROSE QUARTZ
HOW TO USE:
Starting with a clean face, apply your favorite oil or serum. Lay the Gua Sha against your face. Gently glide with wings pointing upwards, gently massage your forehead, over eyebrows and cheekbones. Wings pointing upwards on the jawline. The shorter wings around the mouth and up the neck. Use for 2-5 minutes on each side.
TO CLEAN STONE simply wipe with soft, warm damp cloth.
BENEFITS:
Improves skin elasticity
Stimulates collagen production
Softens fine lines and wrinkles
Lifts and firms sagging jowls
Minimizes enlarged pores
Relieves under eye puffiness and dark circles
Brightens Complexion
Increases lymphatic drainage
Relaxes facial muscles
Reduces impurities and toxins
Helps skincare penetrate deeper into the skin
For All Skin Types
BEAUTY TIPS
Use daily morning and night to optimize results.
Place inside the refrigerator for a few minutes to quickly de-puff under the eyes and face.
Apply your favorite oil on a clean face. This will allow the roller to glide easily on the skin and help the absorption of the oil and increase the benefits.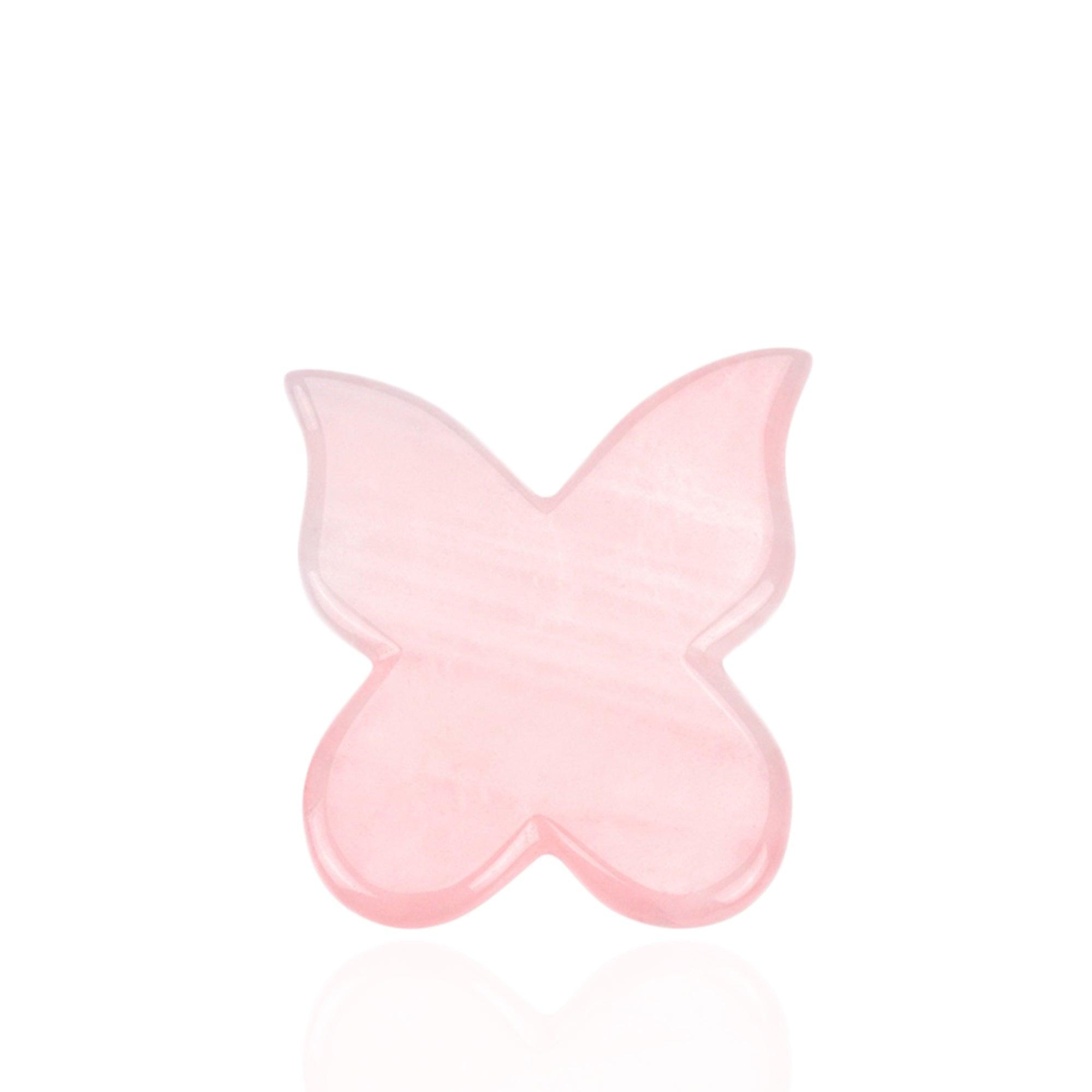 ROSE QUARTZ BUTTERFLY GUA SHA
Sale price

$35.99
Regular price
Choose options