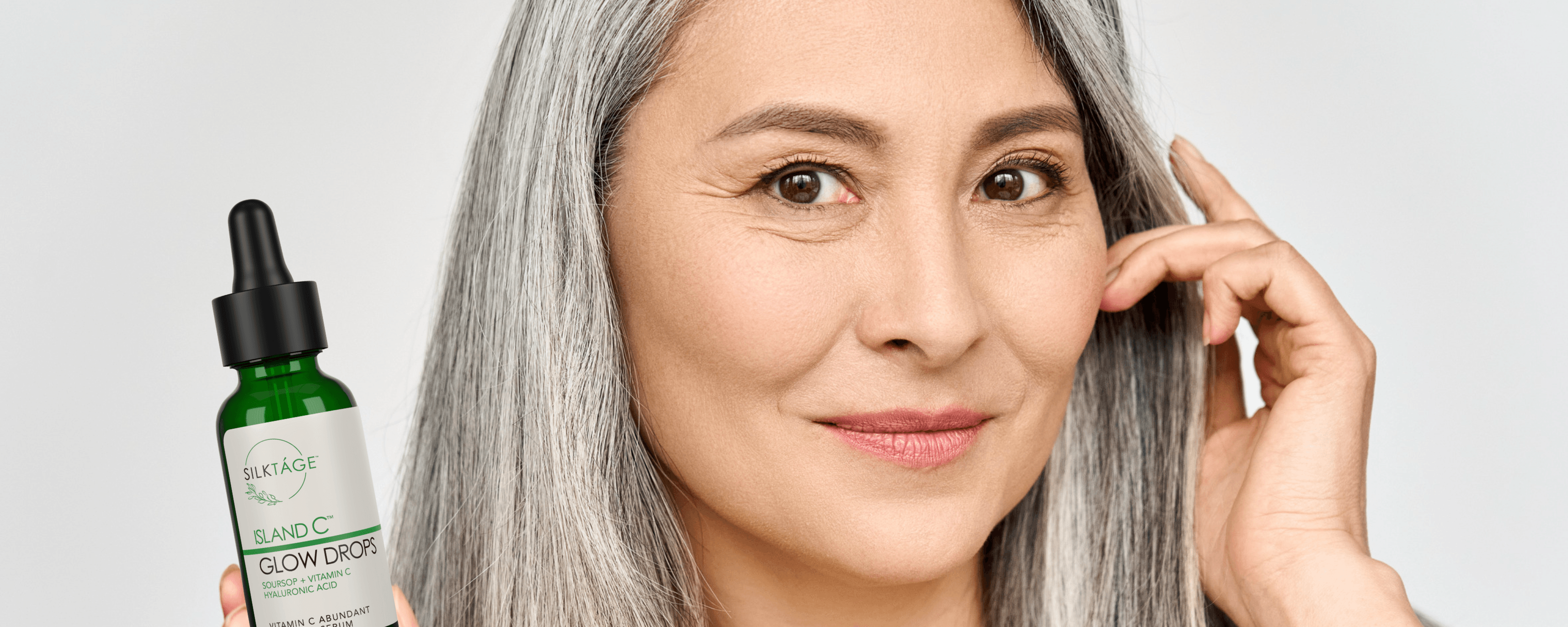 How to treat and prevent dry winter skin?
Redness, tightness, and dryness on the face, body and lips: no thanks! In winter, the air is drier and our skin suffers from external aggressions. Dry to very dry skin first manifests itself as an unpleasant sensation on the face and body, especially after bathing or showering. The skin feels tight and has a "snake skin" effect. To overcome these inconveniences, skin dryness must be treated. 
What impact does winter have on the skin? 
Have you ever noticed that your skin reacts to the change of seasons? If so, you've probably also noticed that your face tends to dry out much faster in the winter than in the summer! Wind, cold, and lack of humidity, the external aggressions of the winter season can reduce your skin's moisture level in no time. The result? Dry, irritated, scaly skin from head to toe. Fortunately, there are several ways to remedy this.  
As you know, in winter, the body spends a lot of energy fighting against the cold. In order for it to keep warm and function properly, it needs to irrigate its vital organs, which results in a significant drop in sebum production. Sebum is an essential component of the hydrolipidic film, or in other words, the skin's natural protection. As a result, the skin dries out quickly in winter and becomes more fragile and sensitive. This is a condition that affects many women, regardless of their skin type. However, the consequences of cold weather are even more negative for women with naturally dry skin. Here are some good habits to adopt to take care of your skin: 
Set up a simple routine adapted to your skin type 
Knowing your skin type is essential in order to choose the right products and thus provide the best possible care. Well-nourished and moisturized, the skin becomes stronger and less sensitive to the external aggressions of winter. In this context, we advise you to opt for a simple but effective beauty routine. In other words, don't hesitate to skip heavy makeup when you don't have time. A day cream, an SPF fluid and a lip balm are enough to go shopping in peace. As for your evening routine, don't skip cleansing and makeup removal. However, keep it simple by prioritizing quality over quantity. A natural makeup remover, and a nourishing night cream and you're ready to go to sleep. 
Use a nourishing night cream 
To nourish and moisturize the skin of your face to the end, there are not only day care. Night care also plays a major role in the daily beauty routine. So, after having undergone many aggressions during the day, the skin needs comforting and cocooning care to recover its youth and its firmness. Rich and ultra-nourishing, creams, oils and hydrating sprays must be chosen according to the type of skin: light for oily and combination skin, moisturizing and rich for dry skin. 

https://silktage.com/collections/face


Overuse moisturizing and nourishing creams after the shower 
Every time you wash your hands, face and body, you remove a good part of the hydrolipidic film from the skin. So whatever is lost, must be made up for! For this purpose, applying a moisturizer after each hand wash is crucial, especially in winter. Well-nourished, the skin is less sensitive to external aggressions. So keep a jar of body lotion by the sink in the bathroom and put a small bottle of hand cream in your bag for 24/7 hydration. As for facial skin, moisturizing starts at bedtime with the application of a day cream. At night, the night cream nourishes and revitalizes the skin as you take your restful sleep. For very dry skin, boost your hydration balance with a serum in addition to your daycare. https://silktage.com/collections/face/products/soursop-c-glow-drops
Sun Screen is a Must 
You don't see the point of opting for face and hair sun protection in winter when there's no sun? We'll pretend you didn't say that! Sunscreen is crucial for the well-being of every skin type! It serves to slow down skin aging and the risk of cancer caused by exposure to UV rays. Yes, these are the ones to worry about. They do a lot of damage to the skin and strike all year round, even on cloudy days in winter. What's more, they don't spare your face, your collar, or your neckline, which you tend to forget. So, which index to choose to protect you during the winter season? Dermatologists say that SPF 15 works well for this time of year. The right gesture to adopt every day: a fluid with SPF applied over your favorite day cream and under your foundation. 
The trick to never have dry chapped lips in winter 
It's one of the things we hate most about winter weather: having dry, and sometimes even cracked lips. This is due to the cold, which dries out the upper layer of the skin and damages the lips whose skin is so sensitive. Result: they peel and crack. It hurts, and it's not very pretty...  
But did you know that there is a very simple trick to avoid these little problems? Even if you use your favorite lip balm, nothing helps, even if your skin is relieved at the time, your lips are still as damaged as ever. "No product will penetrate properly without a good exfoliation" explains the experts. 
Indeed, it would be wise to gently exfoliate your lips to remove dead skin and then allow the balm to work deep down. For this, you can opt for a scrub specially formulated for your lips. Gently exfoliate the lips with your fingers or a soft toothbrush (baby toothbrush type), and then generously apply your lip balm, preferably a natural one. Try our Argan Oil Rollerball for smoothing and nourishing dry lips. https://silktage.com/collections/skincare/products/argan-oil-rollerball

https://silktage.com/collections/face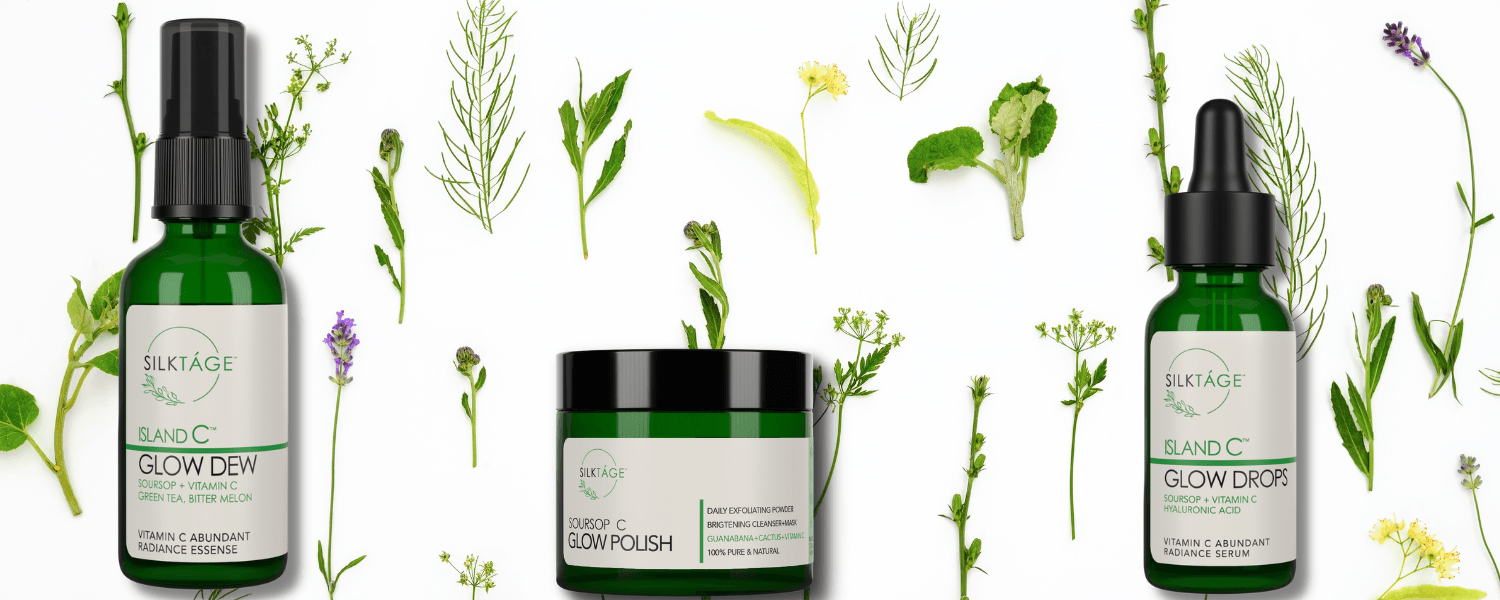 THE HEALING POWERS OF BOTANICAL OILS
The ability to maintain one's natural beauty comes from daily proper hair and skin care. SILKTÁGE draws from this timeless wisdom to create modern day natural treatment solutions made with pure bo...
Read more