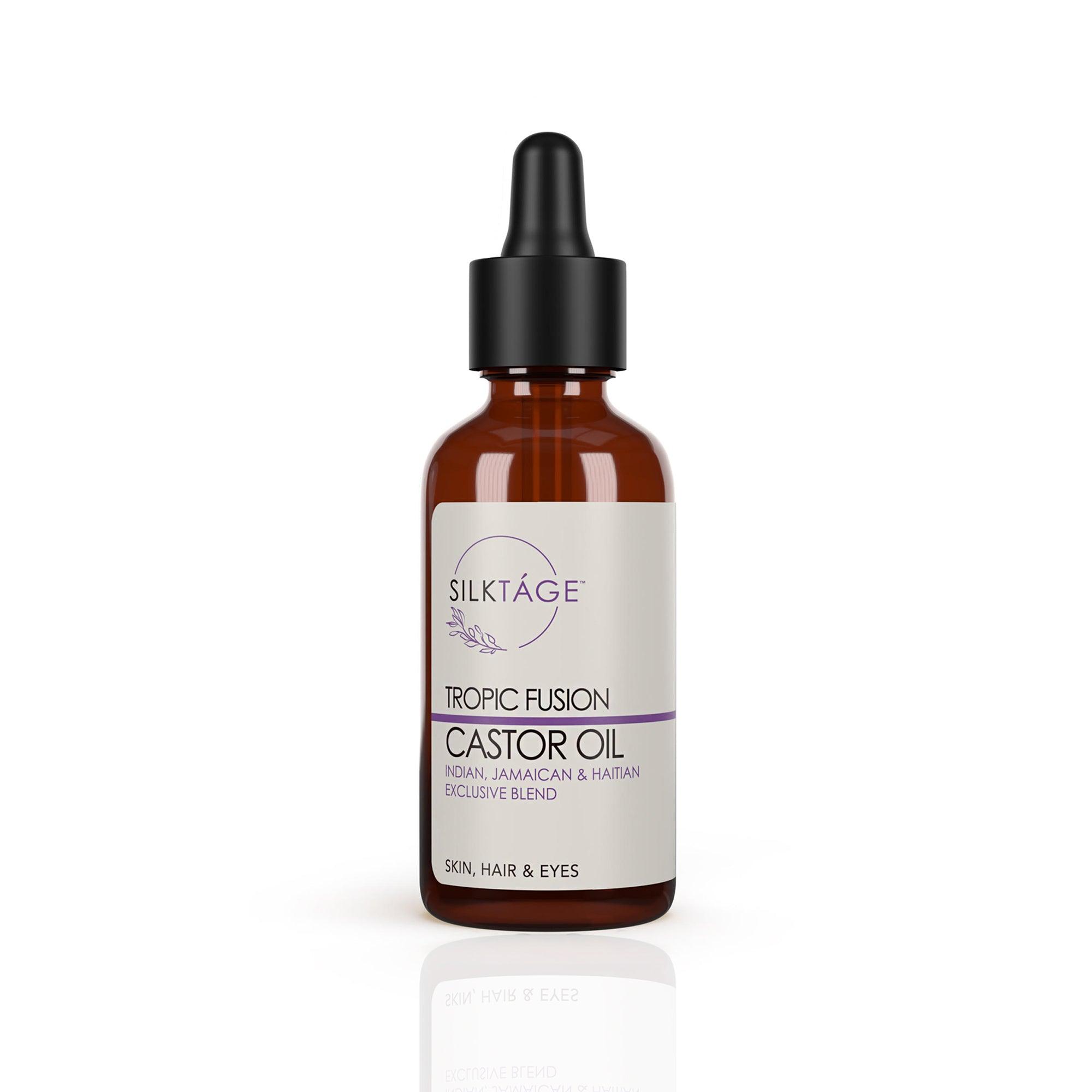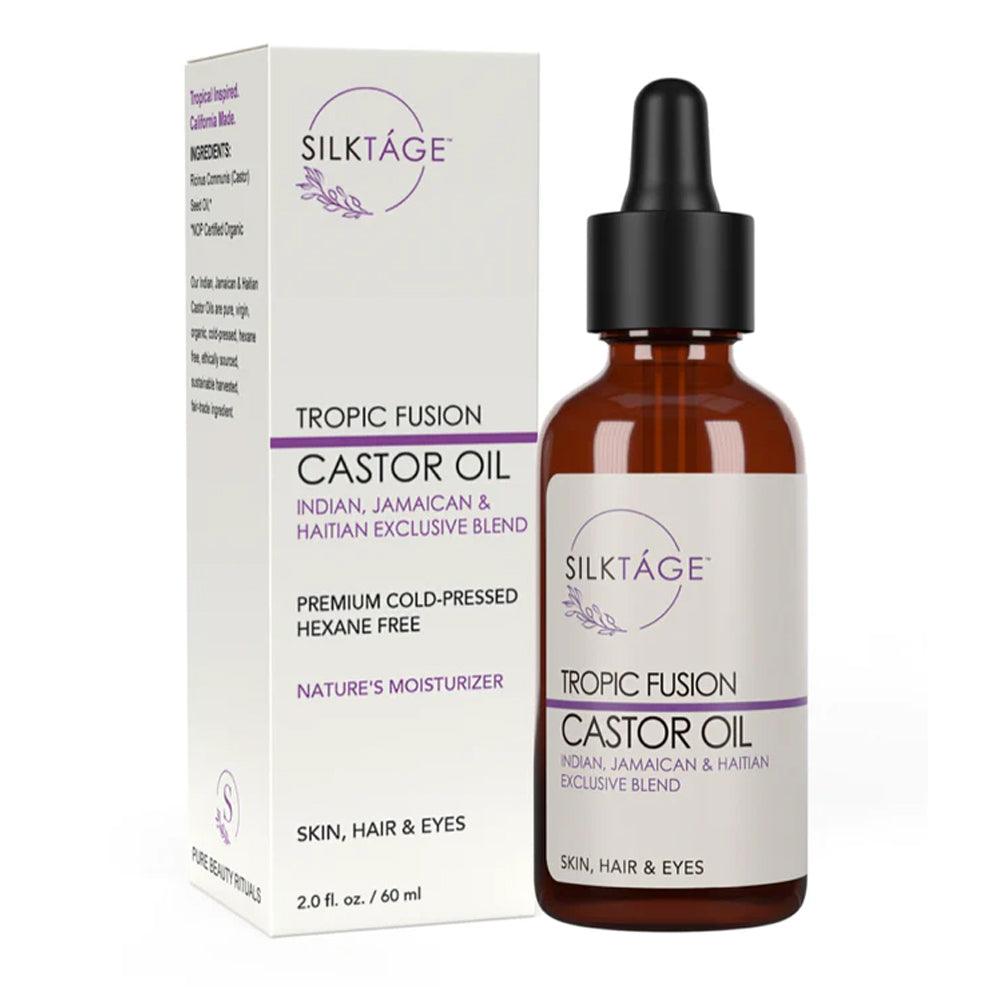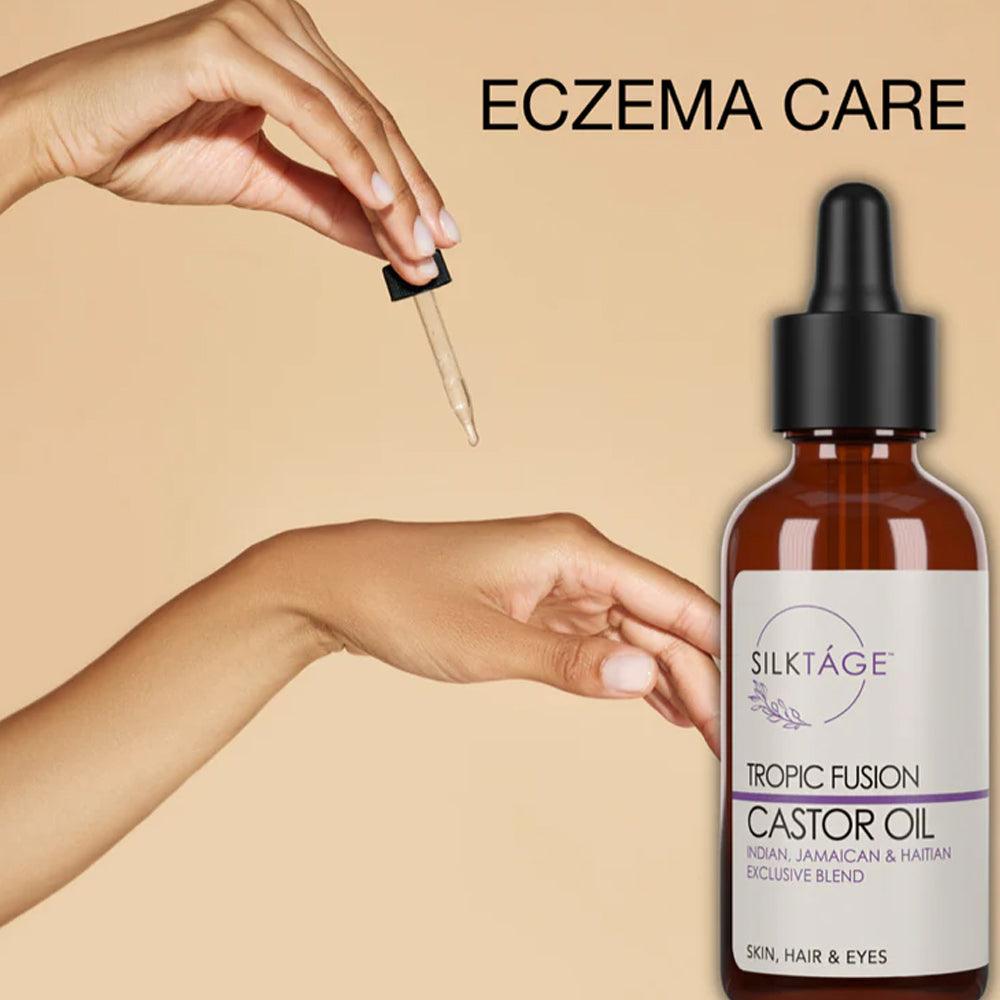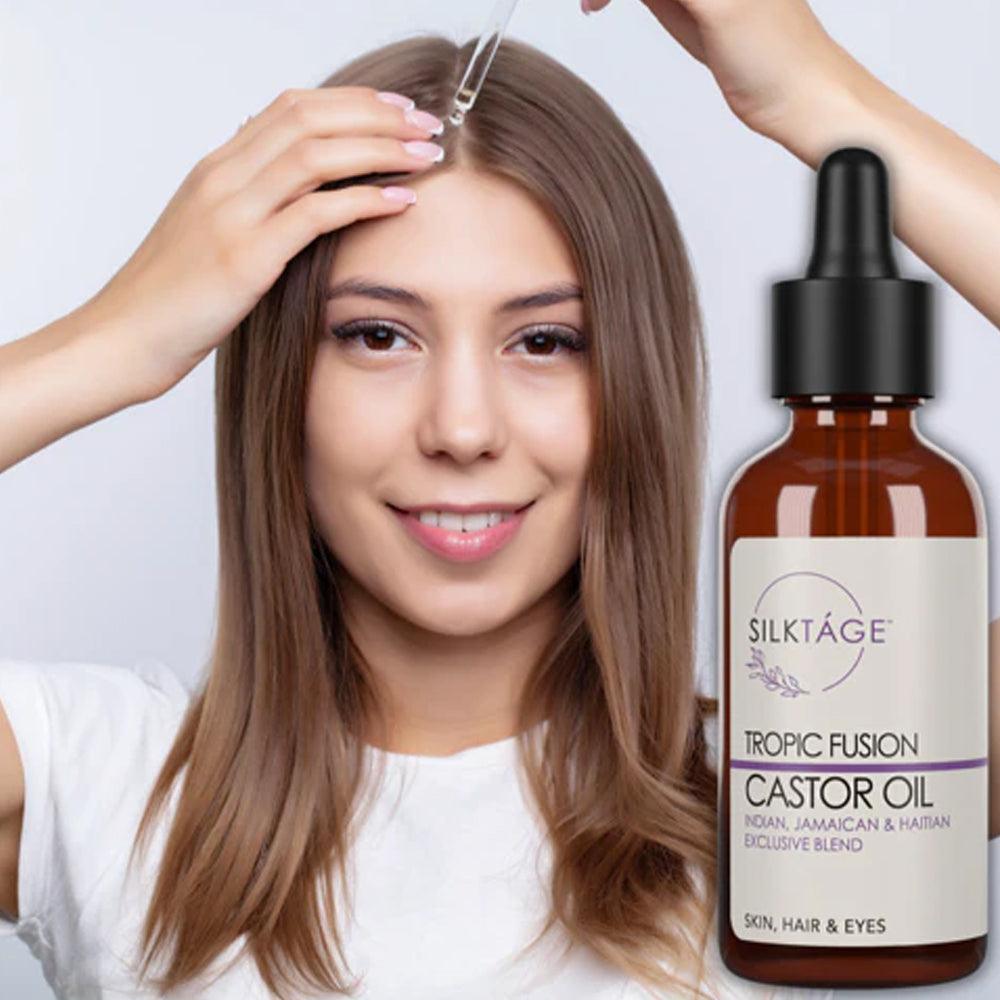 100% Pure, Clean & Truly Natural
No Silicones, Parabens, Chemicals, Preservatives, Hexane-Free, Non-GMO,
Cruelty-Free • Gluten-Free • Vegan
Made With Certified Organic Ingredients Fair Trade Ingredients
*NOP Certified Organic
TROPIC FUSION CASTOR OIL - 100% INDIAN, JAMAICAN AND HAITIAN EXCLUSIVE BLEND
Sale price

$21.99
Regular price
(/)
---
2.0 FL. OZ. / 60ML
NATURE'S MOISTURIZER - Your holistic beauty and wellness solution.
Experience the ultimate synergy of our premium Indian, Jamaican, and Haitian Castor oil blend. Celebrated for restoring and moisturizing, it's an antioxidant-rich elixir with essential fatty acids. This triple blend fusion deeply nourishes, combating dryness, wrinkles, and eczema. Elevate your beauty routine with enhanced skin, eyelashes, and hair vitality.
Target concerns:
+ Aging skin
+ Hair loss
+ Eyelashes and eyebrow growth
Pure, Clean & Truly Natural - Cold-Pressed & Hexane Free
INGREDIENTS:
*Indian,*Jamaican Black* and Haitian Black Castor Oil
HOW TO USE:
Apply a few drops to your eyelashes before bedtime to stimulate healthy lash growth. For a smooth and radiant complexion, massage the oil onto your skin, promoting a healthy and glowing appearance. To combat dryness and nourish your hair, scalp, and beard, simply apply a small amount and gently massage it in.
TIPS:
For hair: Apply to scalp and roots, leave on for a few hours or overnight, then rinse. For lashes: Apply from root to tip.
BENEFITS:
Deeply moisturizes skin Fights dryness and wrinkles Strengthens eyelashes Revitalizes hair for growth Treats eczema, acne & scars
Promote Lush, Beautiful Lashes: Enhance the growth and strength of your lashes with our Castor Oil Fusion. 
Revitalize Your Hair: Say goodbye to dry, lackluster hair. Our Castor Oil fusion deeply nourishes the scalp, promoting healthy hair growth and providing a natural shine.
Rejuvenate Your Skin: Hydrate and restore your skin's natural radiance. Our Castor Oil fusion penetrates deep into the skin, moisturizing dry patches, and promoting a smooth, supple complexion.
Combat Skin Issues: Experience relief from common skin concerns such as wrinkles and eczema. 
Cold-Pressed and Organic: Our Castor Oil fusion is derived from 100% organic castor seeds and is cold-pressed, hexane-free. 
Versatile and Easy to Use: Incorporate our Castor Oil fusion into your daily routine effortlessly. Use it as a moisturizer, hair mask, or in combination with your favorite skincare and hair care products for enhanced results.
 Read More on the blog...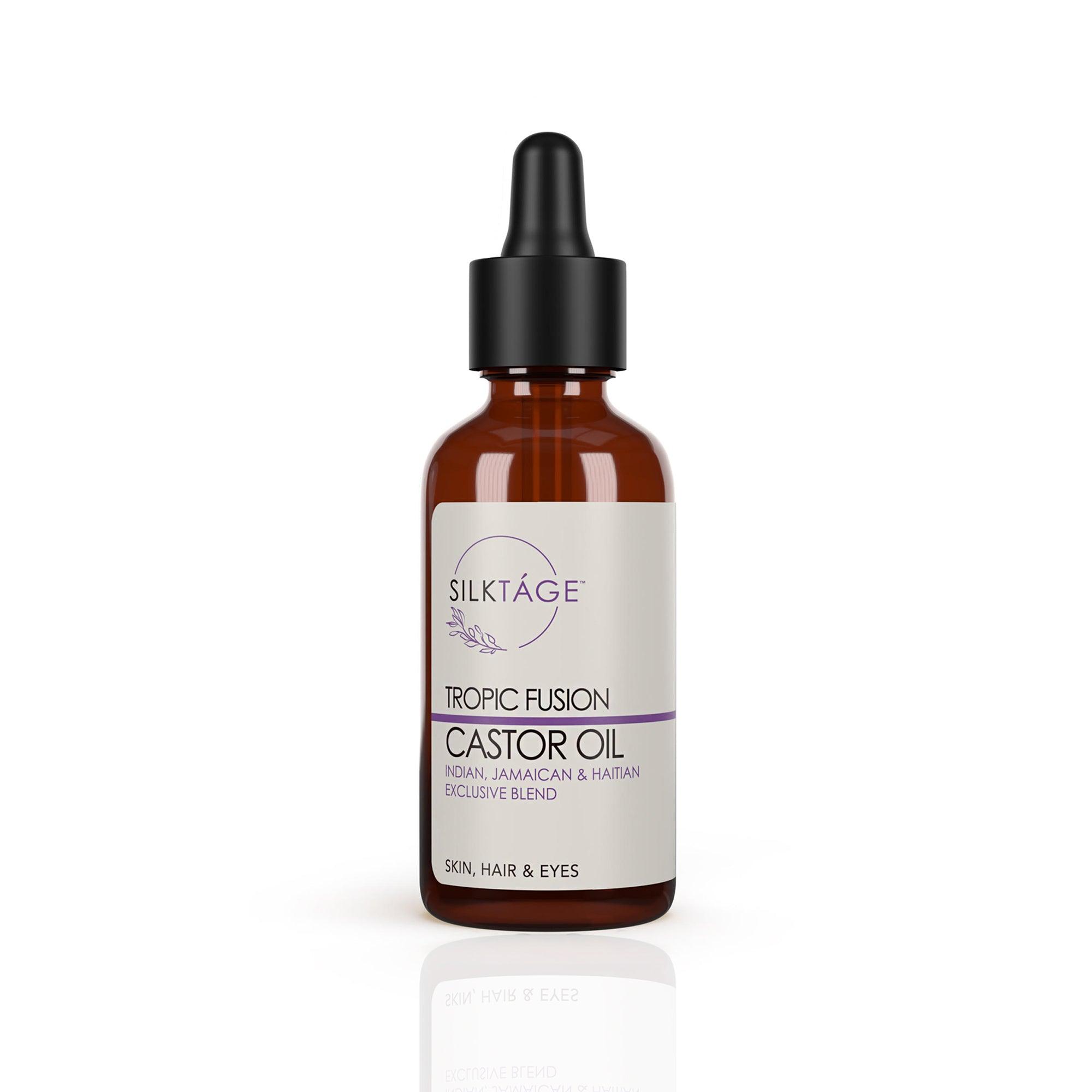 TROPIC FUSION CASTOR OIL - 100% INDIAN, JAMAICAN AND HAITIAN EXCLUSIVE BLEND
Sale price

$21.99
Regular price
Choose options